Warehousing/Distribution
Shine is China's first freight forwarding agency, which is able to offer warehousing solutions for its clients at all major cities & other airports / seaports. Many of our customers choose to have our warehousing facilities, which allows easy access to process orders and distribute products quickly and cost effectively. This freight forwarders in china maintains fleet of trucks with cargo carrying capacities between three to thirteen tonnes maintained to ensure timely pick-ups and deliveries.
This freight forwarding agency has network of warehouses located in the close proximity to the International Airports, are well laid out, staffed by experienced personnel, and supported by the latest inventory management, security, specialized storage systems and warehousing and distribution services. They are specially designed for handling a large volume of international freight and are open round-the-clock.

Click Here to avail this Service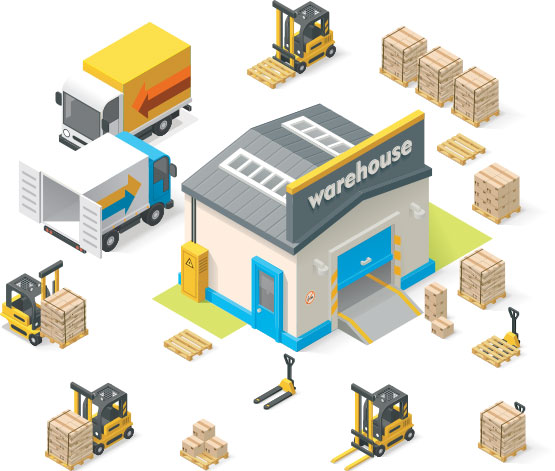 Quality Inspection
Here at Shine Cargo you will find all that makes your logistics business successful. We are committed to customer satisfaction. We understand that your freight needs to be shipped through a cargo company or freight brokerage that you can trust and we truly believe that Shine Cargo is that Cargo company. We also know what it takes to move your freight to your customer in a timely and efficient manner. We are very reliable freight forwarding agency in china and freight forwarders in Hong Kong.
We feel that a quicker and more economical national shipping service is vital for the logistics business into the new millennium. We consider ourselves as the No 1 Cargo company and freight forwarding agency in China.
Dedication to providing the best quality of shipping service available in our industry is our number one objective. However, we also realise that "time is money", therefore not only the quality, but the punctuality of the shipping services is also be provided in our industry. Experienced and well-trained staff are the foundation of our company. Our employees have overwhelming desire to service our valued customers. This along with a high degree of satisfaction from our customers, not only explains our current phenomenal growth, but also foresees an even larger future growth.
To improve on quality, we constantly scrutinize our available services and add on more services to make our customers completely satisfied.
We are totally committed to quality services with customer satisfaction. We have set-up a well defined quality control system to ensure reliable and trustworthy service. To achieve our main goal that is "customer satisfaction", we at Shine Cargo are working on various aspects like process techniques, process capability, quality circles, time management, etc. We emphasis on providing constant training to our employees on regular intervals. Apart from this, we also aim to be an employer of choice in the industry, attracting and retaining high quality skilled people, further enhancing the company's logistics expertise to meet customers' challenges.
We owe our success to the dedicated and outstanding staff that we employ across the nation. Quality is nothing new at Shine Cargo. Since our formation back in 1985, we have focused heavily on quality service to our customers. We are recognised and adopted widely in the shipping business for our quality management principles. We provide exceptional levels of customer service to clients all over the world, and we have never looked back.
We attribute our longstanding commitment to quality primarily to our dedicated employees, who believed in providing customer service above and beyond that which could be reasonably expected.